MacOS
Installation​
Ziti Desktop Edge on the Mac App Store
Note
If you already have Ziti Desktop Edge for Mac installed and you are updating it, please make sure to turn off your Ziti Desktop Edge for Mac before updating it
And after the download and installation is complete, click on open
Enrolling​
Following this guide to create an identity and transfer the jwt file to your MAC.
From the Ziti Desktop Edge for Mac UI, click on Turn Ziti On. Add an identity by clicking the + in the lower left of the UI. Choose the jwt downloaded to your Mac in the previous step.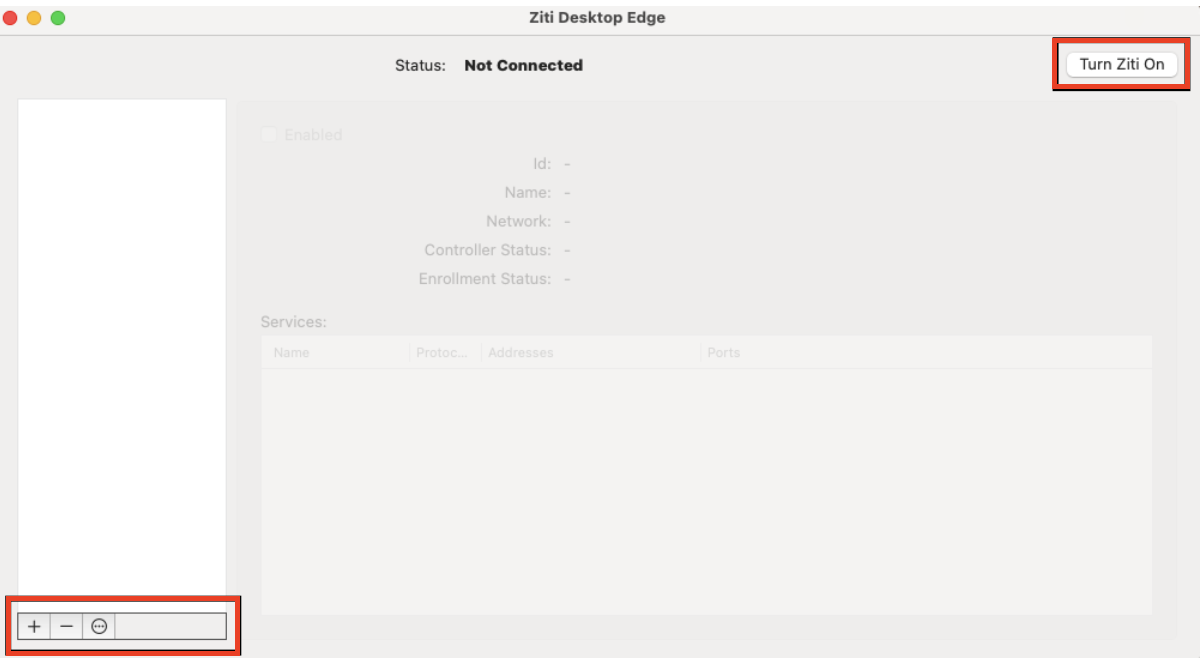 Find and select the downloaded jwt file and then click on Open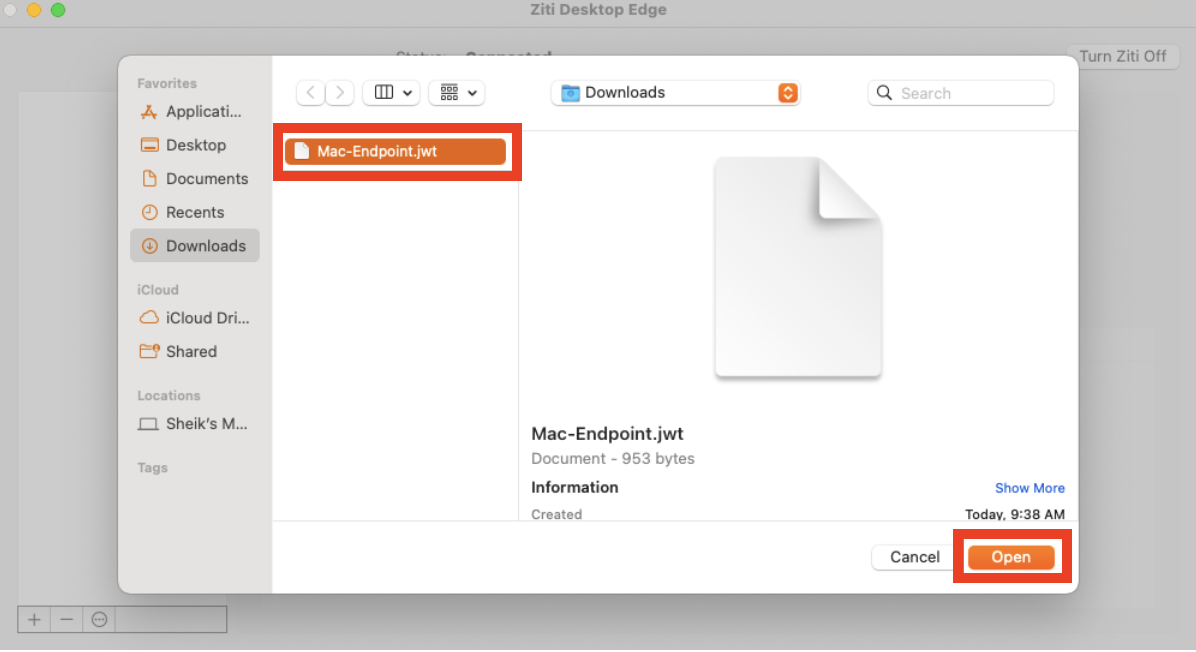 In the left side list, the added jwt will be displayed. Finish the enrollment process by clicking the Enroll button.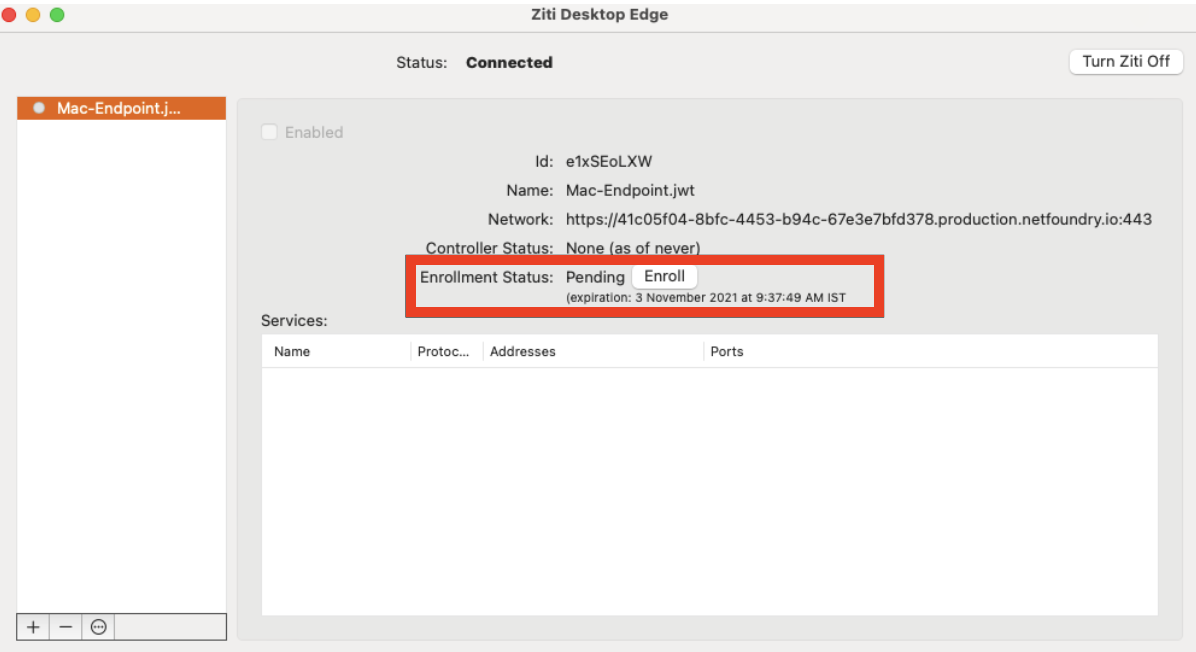 The Enrollment Status will show Enrolled once it's completed. Once the identity has been enrolled, the Ziti Desktop Edge for Mac UI will display the services authorized for the identity.